Select your club from the main menu
Scroll through the list to find your local or affiliated club.
Sign-Up or Sign-In
If you're not already, please sign-up to our FREE programme by filling out the short registration form.
If you're already signed up, use your details to sign in or alternatively, if you're already signed in you'll skip this step.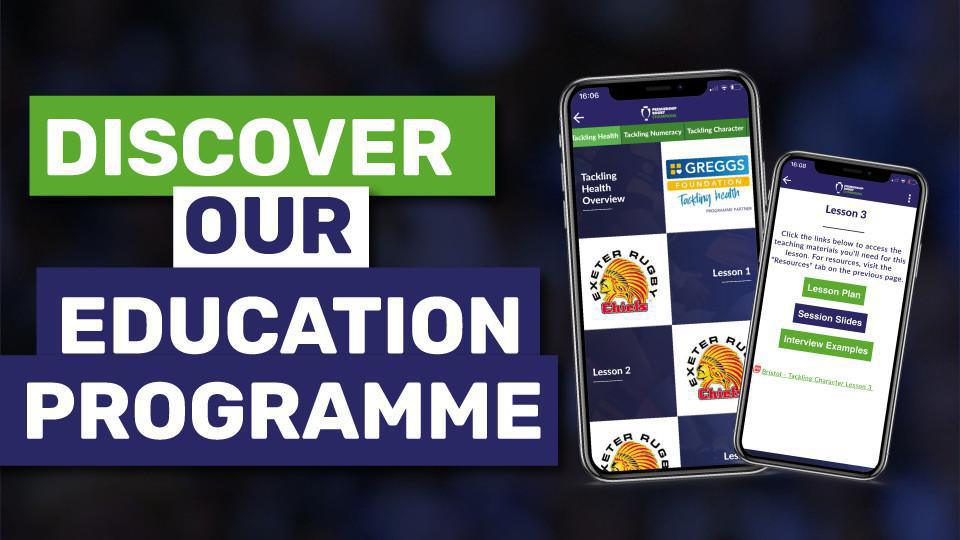 The "Tackling" Modules
Scroll along the top of the screen to view all 3 modules and your club's resource bank.
​Each "Tackling" module has an overview and 5-7 individual curriculum-led lessons with relevant examples and useful resources to help you get going.
You can find out more about the Premiership Rugby Champions Education Programme by clicking here.